DO YOU QUALIFY FOR FAMILY MEDICAL LEAVE?
The Family Medical Leave Act is a federal provision that enables qualified employees to take unpaid, job-protected leave, with continuation of group health insurance coverage under the same terms and conditions as if the employee had not taken leave. In Alliance City Schools, up to 12 weeks of accrued leave (Sick, personal and vacation) run concurrently with family and medical leave. When the employee returns to work from FMLA leave, he or she will be restored to the same job or a similar job.
Review the chart below to determine if you may be eligible for leave under the FMLA. Alliance City Schools has more than 50 employees.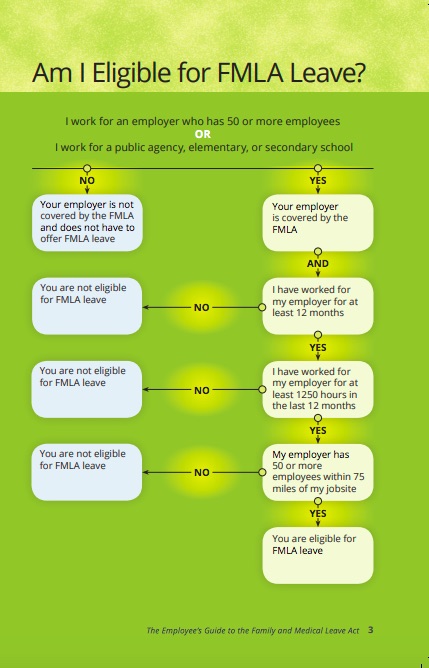 If you believe you are eligible or have questions regarding your eligibility, contact the Office of Human Resources at your earliest convenience.
Email: Jill Grewe Phone: 330-821-2100 ext. 1238